Make your plans to join us for another of Stu Swiedler's informative talks!
Sunday, January 21, 2018 – 2:00 p.m.
Lafayette Library & Learning Center – Arts & Science Room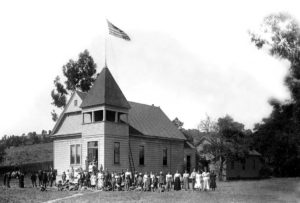 If you think about it, not long ago all of the school kinds in Lafayette could ride horses to school. They drove tractors and took trains!
You know Stu from his previous talks for the Lafayette Historical Society.
He's combined his knowledge of transportation with the practicality of getting to school in the early days of our communities.
Please RSVP so we'll know you'll be joining us. Phone (925) 283-1848 or email Lafayette.history@comcast.net