The Lafayette Community Methodist Church was established in 1855 when pioneer citizens gathered at Elam Brown's home for Sunday services. The first church was erected in the 1850's in the Second Street-Golden Gate Way area with Brown, Nathaniel Jones, Benjamin Shreve and Milo Hough active in its establishment.
In 1855 the old church building was moved to land donated by Brown near the corner of Mt. Diablo Boulevard and Oakland Street. A few years later the congregation moved again – this time to the Good Templars Hall on the hill at the east side of Plaza Park. Until 1927 the "Church-on-the-Hill," as it was known locally, played an important part in community life.
In that year the pioneer church was sold, and the third school on Moraga Road was purchased and remodeled for use as a sanctuary.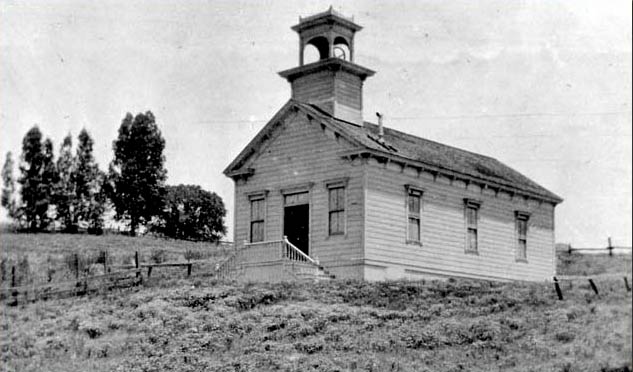 After almost 70 years of service to the community – first as the Good Templars Lodge and later as the "Church-on-the-Hill" – the Good Templars Hall and the hill on which it stood were leveled in the late 1930's. Today a gas station occupies the site, and timbers from the old structure were used in the construction of two homes on Boyer Circle.
The third school house became the nucleus of the present Methodist Community Church in 1941. Although other additions and renovations have been made to the modern Methodist Church on Moraga Road, the original old school structure and its belfry are easily identifiable.
| | |
| --- | --- |
| | The elegant light from the Good Templars Hall was saved when the building was razed in the late 1930's. |