Please join us for our October 25, 2015 Speaker Series Program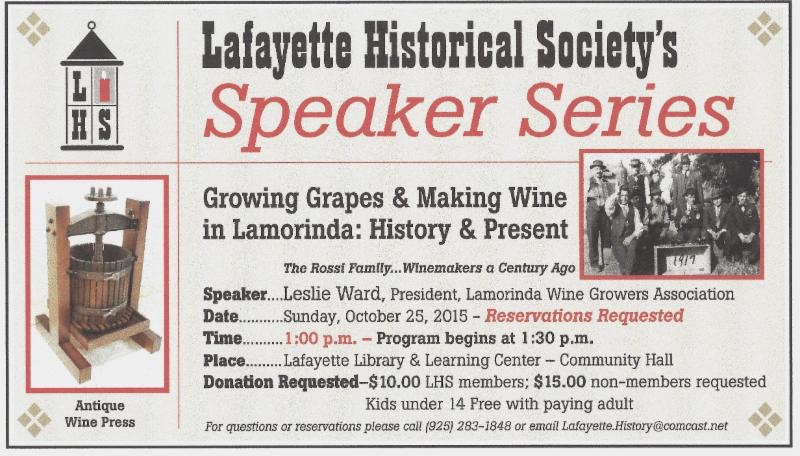 From the Rossi Family Vineyards in 1917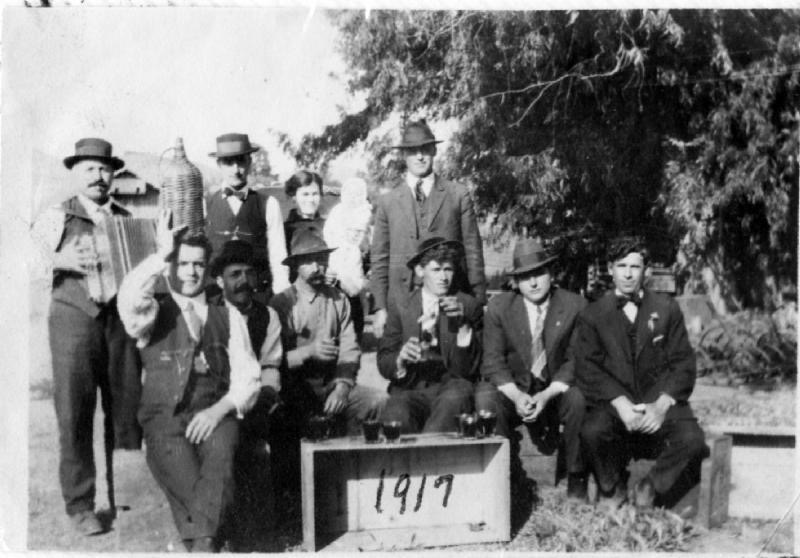 To Sophisticated Winemakers Today

The Lamorinda microclimate and topography has long been an ideal location for grape growing and now winemaking!
Please join the Lafayette Historical Society in welcoming Leslie Ward, president of the Lamorinda Wine Growers Association as she discusses a bit of the history and the interesting present of growing grapes and making wines in our home towns!
Jim and Leslie Ward became interested in grape-growing through a friend who owned a winery, but they were also challenged with the maintenance of a 3-acre hillside where grass and weeds presented a fire hazard in the dry summer months. To solve the problem and fuel their interest in wine, the planted 1,500 pinot noir vines in 1999 and had their first wine produced in 2002. Each year the harvest is an exciting time to have friends and family participate in the wine growing experience. Brothers, sisters, children, grandchildren and friends gather yearly to participate in the annual pick.
(Your donation supports the work of the Lafayette Historical Society as well as the ability to offer knowledgeable presenters who speak on local history.)
Please contact us at lafayette.history@comcast.net or call the History Room at
(925) 283-1848 with your questions or reservation requests.