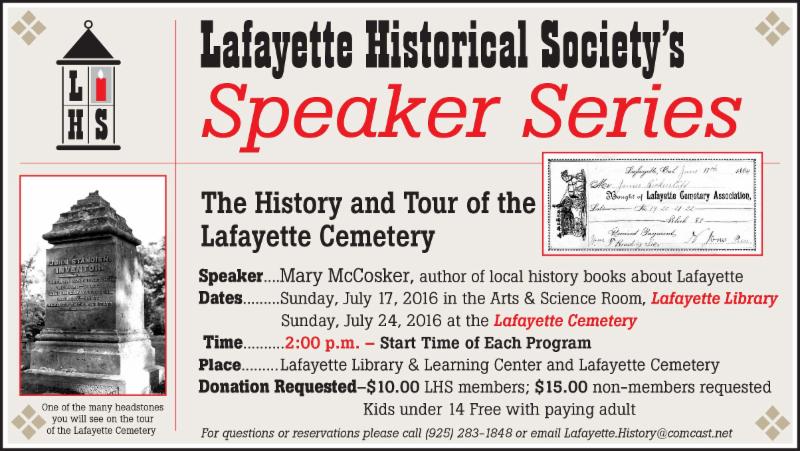 Listen to stories of pioneers resting in our Cemetery and then take a tour!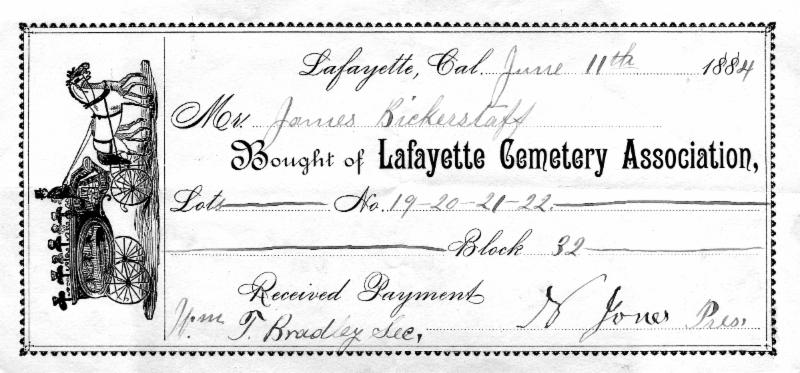 The Lafayette Cemetery is the final resting place for Benjamin Shreve, the man who named our city, and Jennie Bickerstaff Rosenberg, Lafayette's beloved pioneer school teacher. History comes alive at the cemetery when visiting the plots of a Civil War veteran, a bullwhacker (do you know what that is?), relatives of the Donner Party, and a World War II nurse. There is even a plot where a man is buried with his dog.
Mary McCosker was born and raised in Lafayette. There are not many citizens of our town who know as much about the history of Lafayette than she does. Mary is the co-author of two Images of America books; "Lafayette" and "Building the Caldecott Tunnel". She teaches the history of Lafayette to third-graders in town and leads them on tours of the Lafayette Cemetery. She is also a trustee for the Alamo-Lafayette Cemetery District.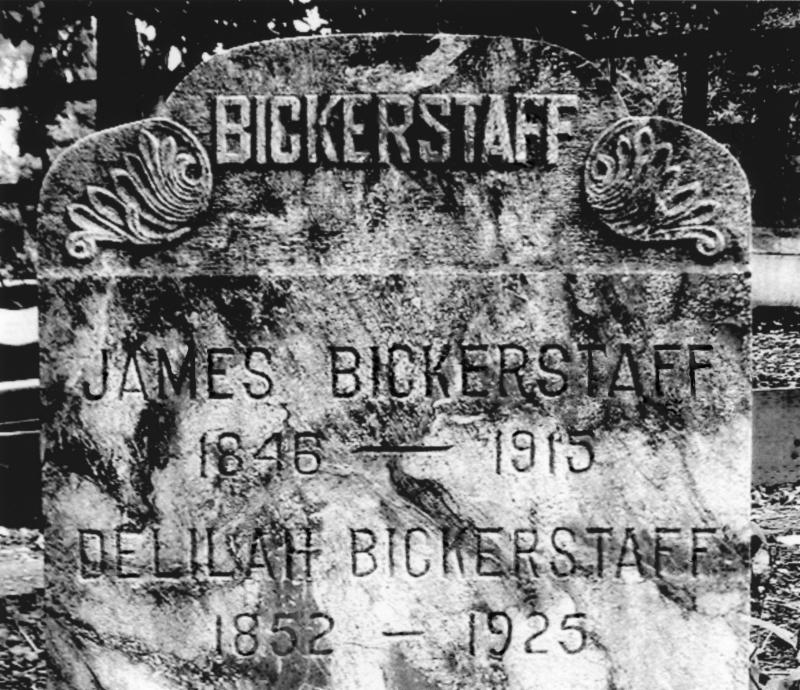 Mary's presentations in July will give adults (and kids) an opportunity to hear the very interesting stories of Lafayette's founders as told from stories in the Lafayette Cemetery. Join us on Sunday, July 17 to hear the stories and again on Sunday, July 24 to walk the grounds of the very site where the pioneers are buried.
(Your donation supports the work of the Lafayette Historical Society as well as the ability to offer knowledgeable presenters who speak on local history.)
Contact us at lafayette.history@comcast.net or call the History Room
at (925) 283-1848 with your questions or reservation requests.