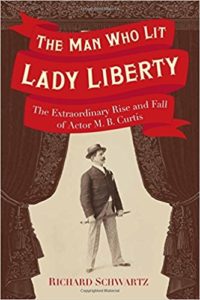 Author and historian Richard Schwartz will deliver
an illustrated talk about the fascinating life story of
Jewish immigrant actor M.B. Curtis.
Date . . . . .Sunday July 16, 2017
Time . . . . 1:30 to 2:30 p.m.
Place . . . . Lafayette Library & Learning Center – Community Hall
Donation Requested $10.00 LHS members; $15.00 non-members
Kids under 14 free with paying adult
As the Statue of Liberty stood unlit and unloved by American politicians in 1886, one of her saviors was creating a theatrical sensation at New York's Fourteenth Street Theatre. Actor M.B. Curtis, the immigrant, jumped up to become the only private citizen in our nation's history to pay for lighting the Statue of Liberty's torch while Congress dodged the funding issue and international embarrassment.
Richard will reveal how the San Francisco Bay Area became the actor's home base from the 1870's through the 1906 Earthquake as he toured the country and how it almost ended his life.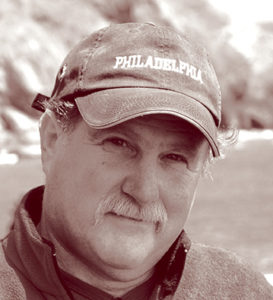 Richard Schwartz is a historian and the author of Eccentrics, Heroes, and Cutthroats of Old Berkeley; Earthquake Exodus, 1906; Berkeley 1900; and The Circle of Stones. Originally from Philadelphia, he graduated from Temple University with a bachelor's degree in English Literature. An outdoor enthusiast and animal lover, Schwartz worked on a Pennsylvania Dutch farm for two years before heading west to find higher mountains. He now lives in Berkeley, where he works as a building contractor and documents early Native American sites in the Bay Area. The Man Who Lit Lady Liberty is his fifth book.
(Your donation supports the work of the Lafayette Historical Society as well as the ability to offer knowledgeable presenters who speak on local history.)