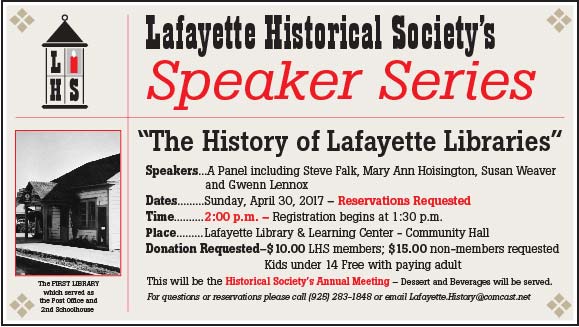 The earliest records of a library in Lafayette are dated in receipts held by Benjamin Shreve in the 1870's. So we know a Library in our city was always important.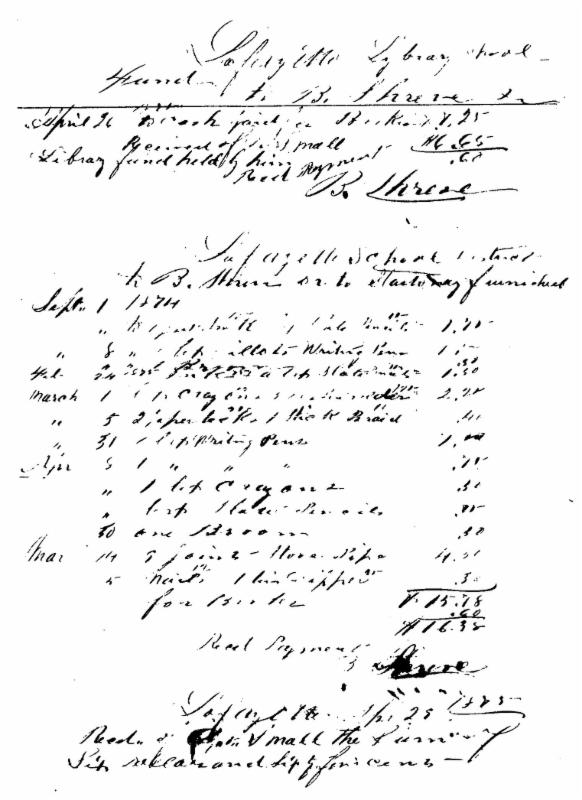 In 1923, the Lafayette Improvement Association moved the 2nd schoolhouse from it's location on Moraga Road to Mt. Diablo Blvd. where it became the Post Office/Public Telephone/Library building.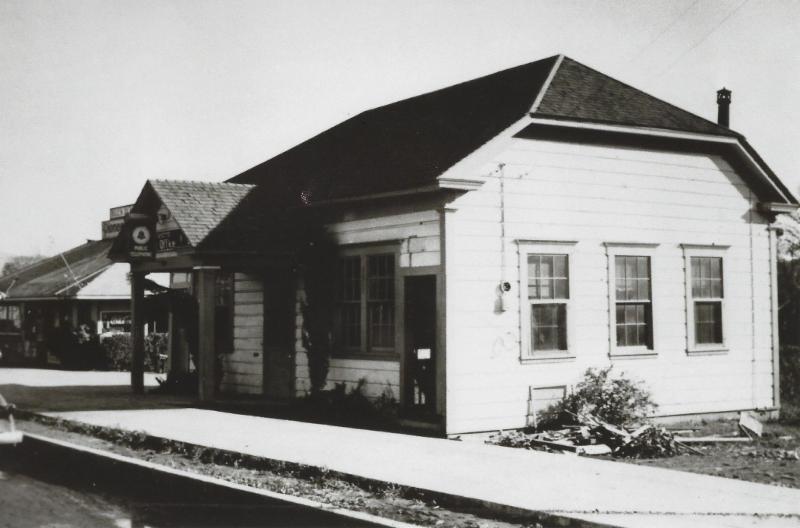 Mary McCosker will continue the story of the History of Libraries in Lafayette as there were more buildings that served our community through the years.
Nothing, though, is more historic than the way our community came together through the work of a group of citizens passionate that Lafayette should have a modern Library and Learning Center.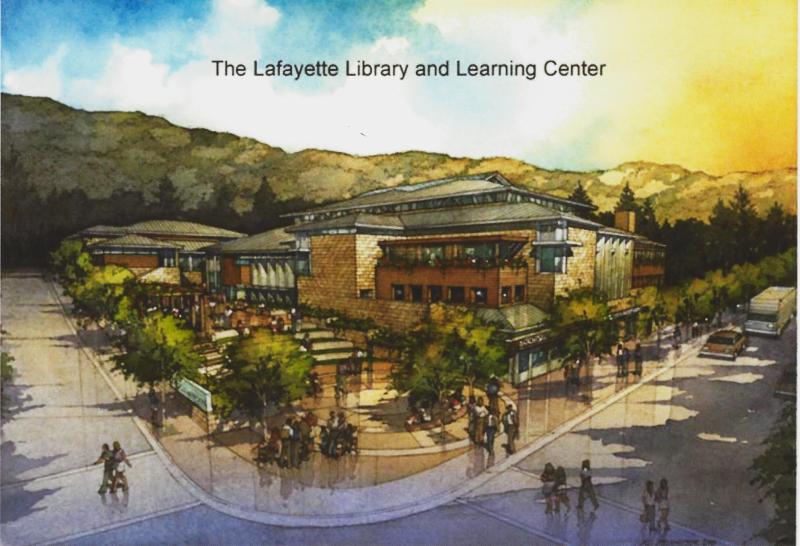 Please join us on Sunday, April 30 at 2:00 p.m. in the Community Hall of the Lafayette Library and Learning Center. We will welcome panelists who will discuss the building of our wonderful facility.
Panelists will include Lafayette City Manager Steve Falk, longtime friends of the Library Board Member Mary Ann Hoisington, past Board Member Gwenn Lennox and Susan Weaver who was the Librarian during the transition to our new Library in 2009.
This will be the Historical Society's Annual Meeting. Dessert and beverages will be served.
(Your donation supports the work of the Lafayette Historical Society as well as the ability to offer knowledgeable presenters who speak on local history.)
Contact us at lafayette.history@comcast.net or call the History Room at (925) 283-1848 with your questions or reservation requests.